Florida State at Miami Hurricanes: Live Streaming and Game Info
The Miami Hurricanes will host Florida State in the last of three straight home games. The Hurricanes have won their last two games after upsetting North Carolina on Saturday.
The win propelled Miami back into the discussion for the NCAA tournament. The victory came on the heels of a victory over Boston College. The win over the Eagles ended a two game losing streak.
After falling into an 11-2 hole against North Carolina, the Hurricanes owned the rest of the game. Miami went on a 37-9 spurt before the Tar Heels scored the final two points of the first half. They maintained their 17 point lead for most of the second half on their win to a 77-62 win.
The Hurricanes led by as many as 22 and never let the lead dip below 11 in the second half. They used outstanding defense in the victory. The Hurricanes held the Tar Heels to 35 percent shooting, 20.7 percent in the first half. After the hot start, UNC made only two of the last 22 shots in the first half.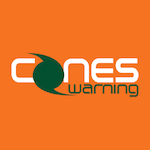 Want your voice heard? Join the Canes Warning team!
Write for us!
Freshman Bruce Brown had arguably the best game of his young career. Brown finished with 30 points, four rebounds, five assists, two steals and two blocks. Even more impressive than the numbers were his efficiency. He was 8-11 from the floor, 4-6 on three-point attempts and 10-13 from the foul line.
Florida State travels to Coral Gables with a two game losing streak and having fallen from sixth to 15th in the polls this week. What had to sting even more is that the losses were to unranked Georgia Tech and Syracuse in convincing fashion.
The Yellow Jackets beat up FSU 78-56 in Atlanta and the Seminoles fell 82-72 at Syracuse. They really struggled to shoot the ball in the losses. FSU was 43-131 for 32 percent in the losses. They also struggled from the free throw line, connecting on just 27-42 in the two losses.
The Seminoles play a similar style to North Carolina. The Tar Heels rank fifth in the country averaging 88.3 points per game. That's a number that includes the 62 points they scored against Miami. Florida State is 18th averaging 83.1 PPG.
Miami is going to have to slow the game down and limit the possessions. They were able to run against UNC, but the Tar Heels were playing less than 48 hours after defeating Virginia Tech. FSU will have had three days off plus a few hours when they tipoff with the Hurricanes.
Florida State has great depth, but not as much depth of scoring that UNC has. Three players average in double figures led by 6'7 sophomore guard Dwayne Bacon. Bacon averages 17.2 PPG, that's up from 15.7 PPG from last season. Jonathan Isaac, a 610 forward and Xavier Rathan-Mayes, a 6'4 guard are the only other Seminoles that average in double figures.
Florida State is very active defensively, averaging 20th in the nation in blocks and 44th in steals. They also guard well. Teams shoot 39.9 percent from the floor and 35.5 on three-point attempts.
They are good on the boards, but won't present as much of a challenge as UNC did. The Seminoles are 113th in rebounding margin and 77th in defensive rebounding.
RV Miami Hurricanes (14-6, 4-4 ACC)
Head Coach: Jim Larrañaga
Record at Miami: 132-63, sixth season
ACC Record at Miami: 58-38
Career Record: 602-397, 33rd season
#15/16 Florida State Seminoles (18-4, 6-3 ACC)
Head Coach: Leonard Hamilton
Record at FSU: 274-191, 15th season
Career Record: 474-401, 29th season
Setting the Scene
Date: Wednesday, Feb. 1, 2017
Time: 8 p.m.
Location: Watsco Center | Coral Gables, Fla.
Broadcasts
TV: ACC Network – Tim Brando, Mike Gminski
Affiliates in Florida: Jacksonville – This TV, Miami-Fort Lauderdale – My Network TV, Orlando-Daytona Beach-Melbourne – My Network TV, Panama City – This TV, Tallahassee-Thomasville – CW, West Palm Beach-Ft. Pierce – CW
Radio: 560 WQAM – Joe Zagacki
1040 Actualidad – Pepe "Chamby" Campos, Jose Martinez & Daniel Ramirez
Sirius 135, XM 193, Internet 955
Internet: ACC Network Extra – http://es.pn/2kuJmbp
Series
All-time: 34-43
Since rebirth in 1985-86: 14-19
Home: 27-12
Away: 8-28
Neutral: 0-2
Under Coach Larrañaga: 7-4
Coach L all-time vs. Florida State: 7-4
Current streak: Miami won 3.
Last matchup: Feb. 14, 2016. No. 12/11 Miami won, 67-65.
Last Florida State win: Feb. 1, 2015. FSU won, 54-55.
Polls
Miami – AP: NR / USA Today: RV / NCAA RPI: 64 / KenPom: 33
Florida State – AP: 15 / USA Today: 16 / NCAA RPI: 10 / KenPom: 23
Next Game: After concluding their three game homestand against Florida State, the Hurricanes will travel to Raleigh, North Carolina on Saturday for a rematch with North Carolina State. Miami beat the Wolfpack on New Year's Eve 81-62 in the ACC Opener for both teams. NC State is 14-8 overall, 3-6 in the ACC. They host Syracuse Wednesday night.