UM MBB Alum James Jones Named Phoenix Suns VP of Operations
University of Miami Athletic Hall of Famer James Jones was named as the Phoenix Suns Vice President of Basketball Operations. The announcement of Jones position coincides with the disclosure of his retirement from the NBA.
The 6'8 wing spent 14 seasons in the Association after playing collegiately at Miami. Jones' extensive career was because of his leadership in the locker more than his ability on the court. He steps directly from the court to become part of the Phoenix Suns management.
Jones averaged 5.2 points per game in his NBA career. His strength was his outside shooting and defense. Jones shot 40.1 percent from three-point range in his career. He added an 84 percent free-throw shooting clip.
Two of the best seasons of his career came with the Phoenix Suns. The Suns were 115-49 in Jones two seasons in the Valley of the Sun(s). The 2007 team was directly impacted by the Tim Donaghy scandal.
The Phoenix Suns' press release and General Manager Ryan McDonough said about Jones:
"There is still a lot of work to be done to reach our ultimate goal of bringing a championship to Phoenix so we are thrilled to add James Jones to our staff."

"James has a wealth of experiences that will greatly benefit our organization. He is a three-time NBA Champion and has been one of the top executives with the National Basketball Players Association over the past few years. We welcome 'Champ' and his family to our Phoenix Suns family…

Jones played two seasons with the Suns and they were two of the most successful in franchise history as he was a member of the 2005-06 team that won 54 games and advanced to the Western Conference Finals, as well as the 2006-07 team that won 61 games and advanced to the Western Conference Semifinals. He contributed to two Pacific Division titles in his two seasons in Phoenix, averaging 7.8 points and 2.8 rebounds in 151 regular-season games with the team while shooting 38.2 percent from behind the arc.

Formerly the Secretary-Treasurer for the National Basketball Players Association, Jones comes to the Suns after most recently appearing in 48 regular-season and eight playoff games for the Eastern Conference Champion Cleveland Cavaliers in 2016-17. In each of his final seven seasons as a player, Jones reached the NBA Finals to join his teammate for all seven LeBron James and six Boston Celtics Hall of Famers from the 1950s and 1960s as the only players in NBA history to do so in at least seven consecutive seasons. Jones is a three-time NBA Champion, winning rings with the Miami Heat in 2012 and 2013, and with the Cavaliers in 2016."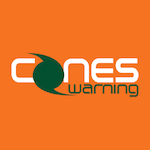 Want your voice heard? Join the Canes Warning team!
Write for us!
The press release continues:
"Overall, Jones averaged 5.2 points and 1.8 rebounds in 15.7 minutes while shooting 40.1 percent from three-point range in 709 career regular-season games over 14 seasons with five NBA teams. He never played for a team that finished below .500 and only once missed the playoffs as he appeared in 148 career playoff games, averaging 3.7 points and 1.6 rebounds in 13.4 minutes for his postseason career.

In addition to his two seasons with the Suns, Jones played two seasons with the Indiana Pacers (2003-05), one season with the Portland Trail Blazers (2007-08), six seasons with the Heat (2008-14) and three seasons with the Cavaliers (2014-17). A native of Miami, Jones is a member of the University of Miami Sports Hall of Fame as he starred collegiately for the Hurricanes before being selected by the Pacers with the 49th overall pick in the 2003 NBA Draft. He and his wife, Destiny, have three children."
James Jones played four seasons at the University of Miami. He averaged 11.1 points and five rebounds with the Hurricanes. Jones shot 38.3 percent on three-point attempts and 83.1 percent from the foul line.
He was a freshman contributor on the Hurricanes first ever Sweet 16 team during the 2000 season. That was Jones only season at Miami averaging in single figures.
Jones teamed with another Hurricanes All-time great Darius Rice as Seniors in 2003. He finished second behind Rice in scoring at 16.9 points per game. Jones led the Hurricanes in rebounding, steals and blocks that season. He finished with 6.0 RPG, 1.8 SPG and 1.6 BPG.