Miami Football Releases Depth Chart
The Miami Football program released their first depth chart of the 2017 season. The biggest surprises on the list were announced by Defensive Coordinator Manny Diaz last week and this morning by Miami Head Coach Mark Richt.
Appearing on the Joe Rose Show on WQAM this morning, Richt announced that the Miami football team was likely to be without starting wide receiver Ahmmon Richards. Richards has been dealing with a hamstring injury throughout training camp.
Richards' likely absence on Saturday Richt said means that Freshman Mike Harley will move into the starting lineup. Braxton Berrios will play despite dealing with a groin injury.
The receiving core will be shifted around a bit with Richards out. The three starters for the opener with Bethune-Cookman will be Berrios, Harley and redshirt Sophomore Lawrence Cager. Cager is likely to slide into Richards spot as the X receiver. He is expected to normally be the flanker this season.
Richt discussed the receiver situation this morning:
"Normally, if Ahmmon [Richards] is healthy he's X and Cager would be flanker,'' Richt said. "Harley and [Dionte] Mullins both of those kids will play a good bit if Ahmmon is out.''
Berrios is fully recovered from a groin injury according to Richt.

"Berrios is fine. His groin was bothering him a little bit one day and we just held him. He has nothing to prove. He's fine. He looked wonderful last night."
Harley is one of only three true Freshman listed as a starter. He is joined by right guard Navuaghn Donaldson and punter Zach Feagles.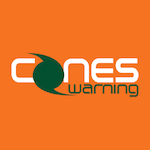 Want your voice heard? Join the Canes Warning team!
Write for us!
Diaz named two surprise starters on his defense. Junior Cornerback Michael Jackson and Junior linebacker Mike Smith will be in the lineup at 12:30 on Saturday. Both earned their starting spots with excellent play throughout training camp.
They are starting under different circumstances. Jackson earned his spot without anyone being hampered by injury. He beat out Junior College transfer Jhvonte Dean who was expected to be the starter, Freshman Trajan Bandy and Sophomore Malek Young. Young started four games at cornerback last season.
Smith is starting at weakside linebacker. The Miami Football team will be missing Michael Pinckney for at least the first half against Bethune-Cookman. Pinckney is suspended after being ejected for targeting in the Hurricanes Russell Athletic Bowl victory over West Virginia last season.
Pinckney has also been nursing his own hamstring injury. There is a strong likelihood that he will sit out on Saturday.
Most of the rest of the roster was about as expected. The returners on the depth chart are interesting. Berrios is listed as the starter punt returner. Young and Freshmen receivers Jeff Thomas and DeeJay Dallas are listed behind Berrios.
At kick returner, Thomas and Young are listed with Sophomore second string running back Travis Homer as the three co-number ones. They will likely have at least two of them back to return most kickoffs.
Thomas, Dallas and the rest of the receiving core are likely to see a lot of snaps. At least in the first two weeks look for Richt to play a lot of receivers to get the right combination in there.
The Miami football roster has a deep and talented, but largely inexperienced receiving core. Berrios is the only receiver with extensive experience with Richards out. Richt said they will be playing a lot of players at receiver.
"I want every one of our receivers to play a good bit, every scholarship guy should get in there and play a good bit."
The starters should be in flux at a few position for the first two to three weeks at least. After that, injuries and the play on the field are going to dictate the depth chart.