Pittsburgh at Miami Hurricanes Basketball: Live steaming and game 21 info
After a tough overtime loss at Florida State on Saturday the Miami Hurricanes return to the Watsco Center on Wednesday night to host Pittsburgh. The Hurricanes won their ACC opener 67-53 on the Panthers home court last month.
The Miami Hurricanes were able to send the game to overtime with Florida State after trailing for the entire game except for when they led 2-0. Florida State went on a 10-0 run after that and never trailed. The Hurricanes were able to tie the game with a minute left in regulation to force overtime.
Miami used great balance in defeating the Panthers in their first meeting this season. Four Hurricanes finished in double figures and two more had eight. Anthony Lawrence Jr led Miami with 12 points and also had six rebounds and two assists.
Miami shot 49 percent from the floor, out rebounds Pittsburgh 29-21 and forced 17 Panthers turnovers. Pittsburgh currently has a nine game losing streak that began with the loss to Miami. All nine games were in the ACC. Pittsburgh in 0-9 in the ACC Overall.
Pittsburgh is led in scoring by guard Jared Wilson-Frame. The Junior College transfer is averaging 12.8 points per game, but shoots just 36.5 percent from the floor.
The Panthers are abysmal across the board. They are in the bottom five in the ACC in virtually every statistic as a team. Their defense is somewhat better. The rank in the bottom five in the ACC in nine categories.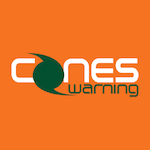 Want your voice heard? Join the Canes Warning team!
Write for us!
Pittsburgh does defend the three well. They are third in the ACC allowing teams to convert just 30.2 percent of their three-point attempts. Miami is seventh in the ACC in three-point shooting. They convert 36 percent of their attempts. That was helped greatly by making 17 of 34 against Florida State on Saturday.
The game against Pittsburgh comes at a good time. The Hurricanes lost their most versatile player, Bruce Brown for six weeks with a foot injury. Hosting the Panthers should give them a game to get their new rotation set.
Freshman Chris Lykes or Sophomore D.J. Vasiljevic will likely take Brown's place in the starting lineup. Freshman big Sam Waardenburg should also get more playing time.
GAME 21 • JAN. 31, 2018 • 7 P.M. ET • CORAL GABLES, FLA.

Location: Coral Gables, Fla./Watsco Center (7,972)
Television: RSN; Online: WatchESPN
Wes Durham (PxP) and Mike Gminski (analyst)
Radio: WQAM 560-AM (Joe Zagacki – PxP)
Satellite Radio: Sirius 134/XM 193 (Internet 955)
Series vs. Pitt: Miami leads, 20-18
Home: 11-7 | Road: 8-10 | Neutral: 1

MIAMI HURRICANES (15-5, 4-4 ACC)
Head Coach: Jim Larrañaga (Providence, 1971 [B.A.])
Record at UM: 154-74 (7th season), Career Record: 624-408 (34th season)
PITT PANTHERS (8-14, 0-9 ACC)
Head Coach: Kevin Stallings (Purdue, 1982)
Record at Pitt: 24-31 (2nd season), Career Record: 479-314 (24th season)
Next game: Miami goes back to the road in odd stretch of ten games of alternating home and road games in the ACC. They play at Virginia Tech at 2PM Saturday. That is the first of two games against the Hokies this season. Miami and VaTech will play the final game of the regular season at the Watsco Center March 3 at noon.