If Miami football ever wants to win again they need a kicker
Today the Miami football team suffered what is probably the most humiliating loss of the season. The kicking game was so bad there literally are no words to describe it.
Equally as bad as the kicking game was the coaching decision to put a third-string kicker on what otherwise should be an automatic chip shot to win the game. Why Manny Diaz didn't put Camden Price who is the backup kicker for the Miami football team in to make this chip shot?
Number 47 (Turner Davidson) missed one earlier in the game (relying on him) is a coaching decision Manny Diaz has to live with and one the fans will have to suffer through for quite some time. It was just a bad decision. It made no sense whatsoever.
It's one thing to lose to a school like the University of Florida that is hard but we can live with it. To lose to a school like North Carolina is difficult, but to lose to a 1-5, 0-3 Georgia Tech team is so unacceptable that there need to be some adjustments.
The Miami football team didn't play their butts off for 60 minutes only to lose a game with less than a minute to go. Then watching an automatic chip shot of a field goal miss and force overtime.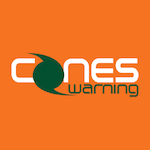 Want your voice heard? Join the Canes Warning team!
Write for us!
Miami football fans could now spend the rest of the weekend angry and annoyed replaying the decision to have the wrong guy take a shot at an easy game-winning field goal. It's not even like he missed the kick, it was one of the ugliest kicks you'll ever see.
The ironic part is the playmaker Michael Irvin who wore number 47 was on the field early in-game. Davidson missed from 34 and 25 yards. Bubba Baxa who is on scholarship missed from 27 yards. Baxa's miss and Davidson's second miss came late in the fourth quarter on kicks that would have put Miami ahead.
Miami is six for 13 on field-goal attempts this season. Davidson is 1-3, Baxa 5-10. The Hurricanes would rank 123rd nationally in field goal percentage based on stats entering Saturday's games. With an average kicker, Miami could be 6-1 this season. Is this what rock bottom feels like?