Miami football program has not fired Dan Enos despite reports
Black Monday brings the rumors and firings of many coaches throughout college football two days after the conclusion of the regular season. The Miami football program did not fire offensive coordinator Dan Enos despite reports on social media that he was.
The end of the 2019 regular season for the Miami football team was a disappointment with losses to Florida International and Duke. The postmortem in three days since the loss to the Blue Devils has brought a lot of examination about what the Hurricanes plan should be going forward.
Manny Diaz has promised offseason changes. The comments Diaz made will be left open for interpretation and speculation throughout the social media verse. Just about everyone has an opinion about what should and or will happen with the coaching staff for the Miami football team during the offseason.
The consensus on Enos is that he did not deliver on his promises. Both Diaz and Enos promised a more up-tempo offense for the Miami football team in 2019. That did not prove to be the case. Miami finished 106th nationally with 782 plays run in 12 games.
There have been a lot of calls for Enos to resign, get fired or for the Hurricanes to change to the spread offense commencing with the 2020 season. To paraphrase Mark Twain the reports of Enos' demise were greatly exaggerated.
Let's use logic here: What moving company takes a reservation with no specific date or location? Dan Enos is a guy. He can't get away with that. https://t.co/QHtQ4IzxKP

— Rob Slater (@RobSlater10) December 3, 2019
Yet some fans on social media Enos spent Monday recruiting for Miami according to Andrew Ivins of Inside the U. It's likely that Diaz will not make a decision until after the Hurricanes bowl game on who will and will not return next season.
The logic or more to the point illogic using the reason that a coach is getting fired is that he hired a moving company is jumping to a major conclusion. It could come to fruition that Enos does leave the Hurricanes but it is also possible he is staying and bought a new house in Miami. We will learn the answer in time.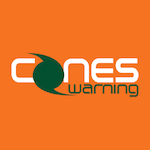 Want your voice heard? Join the Canes Warning team!
Write for us!
Enos has blocked dozens of people on Twitter in a bizarre display of being thin-skinned. One of the people Enos blocked included Miami Hurricanes beat Manny Navarro of The Athletic. Miami will find out its bowl destination on Sunday. The weeks leading up to the Hurricanes bowl game and shortly after will be interesting.
Does this mean I'm asking tough questions? Asking for a millennial pic.twitter.com/3Y4NwSNB6E

— Manny Navarro (@Manny_Navarro) December 2, 2019
Enos, Diaz and defensive coordinator Blake Baker did not have a press conference on Monday as they do weekly during the season. Diaz will almost definitely have one on Sunday afternoon when the bowl pairings are released. Enos and Baker will likely speak the following day. Those will be tough press conferences.