Al Golden claiming Miami football program acted with neglect and libel is vengeful behavior
In an email obtained by Palm Beach talk show host Andy Slater former Miami football head coach Al Golden has professed a plethora of allegations against the Hurricanes football program.
Canes Warning previously discussed a multitude of allegations Golden claimed on Saturday. Among those were neglect paying out his full severance package, misleading him regarding the scheduling for the Miami football program, not being upfront about the Nevin Shapiro scandal and the scholarship reductions from it.
Golden also lamented a lost chance to be hired at Wisconsin. The previous allegations have all been discussed. In the same email obtained by Slater, Golden alleges that Miami committed libel against him by issuing a press release attributed to Golden that were not his words.
SLATER SCOOP: Former Canes coach Al Golden alleges Univ. of Miami AD Blake James drafted a fake press release after his firing, lied to him, and failed to provide safe fields which he says led to injuries.

These are a few of the many accusations in Golden's email I obtained. pic.twitter.com/2ZqjZeQIcq

— Andy Slater (@AndySlater) December 6, 2019
Golden additionally claimed the Miami football program was negligent by not upgrading the turf at the Greentree practice fields. Golden stated their failure to improve the playing conditions at Greentree led to several injuries including a career-ending torn ALC by former Hurricanes quarterback Ryan Williams.
All of the allegations by Golden are serious but seem questionable coming about six weeks before the start of his trial that involves Golden suing Miami for his severance money. Golden's comments about Williams run contradictory to what he said about the former Hurricanes QB during spring practice in 2014.
At the time of Williams' comeback from the injury in April 2014, Golden told then Palm Beach Post beat writer Matt Porter that his progress had to be considered in the top one percent of players returning from a torn ACL.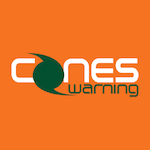 Want your voice heard? Join the Canes Warning team!
Write for us!
"In terms of anyone who's suffered that injury, he's got to be in the upper one percent of guys who have made progress and have religiously adhered to a program seven days a week. He's had no setbacks… But in terms of actually being cleared and integrated (that's up to the medical staff.)"
Williams' only pass attempt of the 2014 season was incomplete. Brad Kaaya was the starter as a true freshman in his first game in 2014 and became the all-time leading passer in 2016 after three seasons as the Hurricanes starter. Kaaya also led Miami to its first bowl victory in 10 years in the 2016 Camping World Bowl.