Miami Football program must leave past behind and look towards future
Miami football fans have spent far too much time living in the past of this storied program. I am as guilty of this myself as anyone and I'm not alone.
It's very hard to come to the realization that the Miami football team you're used to watching destroy mediocre and even good teams are no longer the program we are living with. Instead, we're facing a team that struggled to put points on the board against opponents that historically would've been easy blowout wins for the Canes.
A reoccurring theme of hope there's something I cannot seem to get away from. While the days of 58 home wins in a row may never return, a solid winning football team is certainly within our grasp. How can anybody be thrilled with last season? I think the answer is obviously not.
There's probably nobody more disappointed than the players on this team themselves. To that end, it baffles me beyond words as to why any fans would take to social media and start criticizing and belittling the Miami football players. I have to think these are fake accounts by fans of other schools.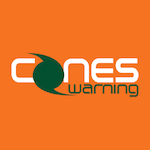 Want your voice heard? Join the Canes Warning team!
Write for us!
Think about what it would mean for a true Miami football fan to start attacking one of our young football players? I certainly for one would want no interaction with that person. While everybody is unquestionably entitled to their own opinion this is not going to help the Canes improve. Love your players. They love the fans.
Many of us took winning for granted. The Miami football program won games as the bad boys of college football. It's sad that we're just not that same team anymore. Like everything else in the world, it's part of evolution. College football evolved and with that evolution so does Miami.