Miami basketball hopes to keep building resume at NC State:Game Info
The Miami basketball team hopes to keep building their resume on Wednesday night when they travel to Raleigh to play 11-5 North Carolina State.
The Miami basketball team goes back on road Wednesday night in a key game for two 2-3 ACC teams when they play North Carolina State in Raleigh. The Hurricanes are coming off of a 66-58 victory against Pittsburgh that had more ebbs and flows than Space Mountain. Miami enters the game 10-5 while the Wolfpack is 11-5.
North Carolina State welcomes the Miami basketball team having split their last four games. The Wolfpack defeated Appalachian State and Notre Dame and lost at Clemson and Virginia Tech. NC State has been a different team at home this season winning eight of their 10 games at PNC Arena.
The Miami basketball team has been road Warriors in the 2019-20 season. The Hurricanes have won games at Central Florida, Illinois and Clemson with a neutral site win against Temple at the Barclay's Central Brooklyn also on their resume. Miami's 10-5 record is impressive but they need to continue to play well on the road.
North Carolina State defeated Miami 87-82 in Coral Gables last season. Under third-year head coach Kevin Keatts the Wolfpack prefers an up-tempo game. North Carolina State is 37th in the country averaging 78.4 points per game. The Wolfpack is able to convert defense to offense ranking 42nd in blocks and 35th in steals.
GAME 16 | JAN. 15, 2020 • 7 P.M. ET • RALEIGH, N.C.

Miami Hurricanes (10-5, 2-3 ACC)
Head Coach: Jim Larrañaga (Providence, 1971)
Record at UM: 185-102 (ninth season), Career Record: 655-436 (36th season)

NC State Wolfpack (11-5, 2-3 ACC)
Head Coach: Kevin Keatts (Ferrum, 1995)
Record at ST: 56-29 (third season), Career Record: 128-57 (sixth season)
North Carolina State has six players averaging in double figures with a sixth at eight points per game. The Wolfpack could be without leading scorer C.J. Bryce who missed the last four games with a concussion. Bryce is averaging 16.1 PPG, 6.8 rebounds, 2.2 assists and 1.8 steals. He makes 43.5 percent on three-point attempts.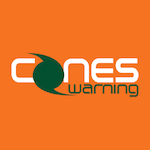 Want your voice heard? Join the Canes Warning team!
Write for us!
Without Bryce at Virginia Tech on Saturday North Carolina State could not get their offense going in a 72-58 defeat. Clemson is the only common opponent Miami and NC State have had up until this point of the season. Miami won at Littlejohn Coliseum on New Year's Eve. The Wolfpack lost 81-70 January 4.
SERIES HISTORY
All-Time: 11-13 (11-12 since rebirth) | Home: 5-5 | Away: 4-7 | Neutral: 2-1 | Coach L: 7-7 (7-6 at Miami)
Streak: Lost 1 | Last Meeting: 87-82 home loss (1/3/19) | First Meeting: 46-35 road loss (1939-40 season)
BROADCAST INFORMATION
RSN • Play-by-Play: Bob Rathbun • Color: Mike Gminski | FOX Sports Florida | https://es.pn/2Tl469o
WQAM 560 AM • Joe Zagacki | WQAM.Radio.com
Miami hopes for a bounce-back game from Chris Lykes on Wednesday night. Lykes was efficient scoring 12 points in 19 minutes before fouling out with 8:09 left in the game. Freshman Harlond Beverly came in and helped steady the Miami basketball team down on the offensive side of the court.
Beverly's contributions with junior guard Kam McGusty played a large role in the victory for the Hurricanes on Sunday night at the Watsco Center. Miami needs Lykes down the stretch of games. He is the only really true point guard Miami has. Beverly is more of a combo guard and McGusty plays the two.