Miami football Chief of Staff exact role and responsibilities for Ed Reed
The recent hiring of Miami football legend Ed Reed as Chief of Staff has created a lot of excitement around the Hurricanes. It has also led to a lot of misunderstanding about what Reed will and will not be doing in his position.
When Miami football legend Ed Reed was hired as the Hurricanes Chief of Staff earlier this month one of the first things he said in his introductory press conference was that he will not be hiring or firing anyone in his current position. There has been a lot of misunderstanding about the Chief of Staff role Reed will have.
The addition of Reed excited the fan base, media and alums for the Miami football program. The addition of Reed had a lot of fans proclaiming the impact Reed would have on recruiting and coaching the players. The Chief of Staff position for any college football program is restricted in his duties.
A Chief of Staff cannot recruit off-campus, nor can they be an onfield coach in practice or at games. Reed was brought in by Miami athletic director Blake James and head coach Manny Diaz to help steer the culture for the Hurricanes football team in a more positive direction and to be a mentor to the young players.
Reed stated in his press conference that he will not be part of the program every day. Diaz told Reed that he wants the former All-American Hurricanes safety to be able to continue the life he has led post-retirement. Reed has started a desire in the past to become a coach.

The Pro Football Hall of Famer was a defensive assistant with the Buffalo Bills under Rex Ryan in 2016. Diaz gave an extensive description of what the duties as Chief of Staff will be for Reed during a press conference during National Signing Day last week.
"It's a job to me, that No. 1, is going to serve as a sounding board, as an advisor to me. Another set of eyes, somebody who sometimes can see things that I can't see at practice, see things I can't see at a workout and kind of come to me and say, 'Hey, I'm not liking the body language of this guy,' or might have something to say about an interaction between a player and a player or an interaction between a player and a coach,"

He might be a guy that can go into the locker room after practice and put his arm around a player and kind of talk about, 'Hey, what's going on in your life? What's going on?' He can serve as a mentor to our players because he's not in that direct role of being on the coaching staff.

Certainly, in terms of, whether it's behind the scenes, in the meeting rooms, he can help evaluate in terms of everything we're doing. Whether it's a supporting thing or playing devil's advocate, just to make sure we're making the right decisions in everything we do.

When you talk about a guy like Ed Reed, there are so many thing that make him unique and special that go way beyond what he did as a football player. Obviously, his football resume would stand up on its own.

But that's not really going to tell the story, for me, of who Ed Reed is. His ability to understand team dynamics, understand team chemistry, team culture…is elite.

His ability to understand locker room dynamics, who wouldn't benefit from having that in their football program, in addition to all he knows about the game and then a great mentor to our players."
Reed joins the Miami football program as a father figure or big brother. He will also help Diaz with culture and logistics. After Miami surprisingly landed four-star safety Avante Williams ahead of heavily favored Florida on National Signing Day there was a lot of misinformation on social media that Reed was the influence.
Diaz, Williams and Reed all stated it was because of the past relationship that Miami had with the Hurricanes head coach and co-defensive coordinator and safeties coach Ephraim Banda over the past four years. Reed is a huge boost to the Miami football program. It is important for fans to understand his responsibilities.
Reed was hired after former Miami fullback Alonzo Highsmith was not able to reach an agreement with Diaz and James. Highsmith was extremely overqualified for Chief of Staff with 20 years of experience as an NFL executive and scout. The general manager position some wanted Highsmith hired for doesn't exist in college football.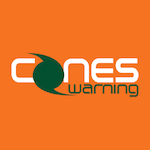 Want your voice heard? Join the Canes Warning team!
Write for us!
Reed reiterated in his opening press conference what Diaz stated earlier in the say. He is there in an administrator, not to be a coach or recruiter. He can help in recruiting, but only when the player initiates contact. Reed discussed what he will be doing as the Chief of Staff.
"I'm limited in what I can do. I can't be on the field coaching; I am here to mentor these kids…I'm here to assist coach Manny in everything he needs. I'm his right hand – it's whatever he needs, man, whatever these coaches need. I'm here for them.

Get as many Miami guys, Florida athletes as we can, but there's also kids all across the country. Of course we want the best, but we want the ones that will compete and do the right things. I'm excited about having this gig. There isn't anything any Cane wouldn't do for this University.

I think we're in the right direction. I think coach [Mark] Richt laid a great foundation down. Manny has the right mindset to do things."
The Miami football program is having its second consecutive productive offseason. The 2020 offseason feels different. Diaz has not been on social media nearly as much foreshadowing what will happen next or what big announcement might be coming. This year has been far more businesslike than in 2019.
The business-like approach has potentially muted the expectations for the 2020 Miami football season. The Hurricanes 6-7 record in 2019 has greatly contributed as well. Diaz and the entire Hurricanes staff have learned as has been stated the only thing that the tea can do is prove on the field they have improved.