Miami Hurricanes AD Blake James expects Ed Reed as asset for football program
The hiring of Miami Hurricanes legend Ed Reed as the Chief of Staff to the football program is expected to be an asset throughout according to Athletic Director Blake James.
The recent hiring of Ed Reed as the new Chief of Staff for the Miami football program is expected to help change the culture according to head coach Manny Diaz. Miami Hurricanes athletic director Blake James spoke extensively during baseball media day about the impact Reed is expected to have.
Reed was hired to help Diaz with the culture, being a mentor to the young players on the Miami Hurricanes football roster and assist with the logistics throughout the program. Reed joins his former secondary mate on the 2001 national championship team, cornerbacks coach Mike Rumph on the Miami coaching staff.
The hiring of Reed took a lot of pressure off of Diaz and James after they were unable to reach an agreement with former Miami fullback Alonzo Highsmith to become the Hurricanes Chief of Staff. Reed who is in the early stages of his coaching career is a better fit than Highsmith who has been an NFL scout and executive for 20 years.
James spoke with the media at Miami Hurricanes baseball media day on Wednesday to discuss Reed, his path to being hired as the Chief of Staff, what his responsibilities will be and how often he will be on campus and the comparison of hiring the Pro Football Hall of Fame safety to Highsmith not being hired.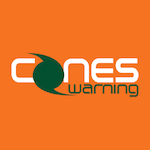 Want your voice heard? Join the Canes Warning team!
Write for us!
"Oh yeah, he's here right now…He's here today. So Ed is going to be here quite a bit. Does his schedule allow him to be here every single day? No, obviously I think we all know Ed has done a lot away from the University of Miami to really establish himself as a national brand, and so that was part of the conversation.

"We understood there are commitments in place and he's going to need to honor those commitments and do those things but he'll be around our program quite a bit — for practices, for games. We're in mat [conditioning] drills right now. He's here for mat drills, for spring ball. I think you'll see Ed quite a bit.

He has to be on campus (to recruit). That's something we'll incorporate into his routine here with us. He can be a part of our program like anyone else on our staff…It's a [Coach] Manny [Diaz] hire, so Manny had the majority of conversations.

I've known Ed since he was a player here. We were here together [and I] have kept in communication with him through the years. When Manny told me he thought he was a fit I thought it was a great idea. My conversations with Ed have done nothing but confirm that and made that feeling even stronger.

I know he'll be a real asset for Manny and probably more importantly the guys in the program and the other coaches. So, it's just great to have a winner like him around. Rarely do you find someone who is in the College Football Hall of Fame, the NFL Hall of Fame, won a Super Bowl, won a national championship.

There are not many people that have the resume that Ed does. So, to have him be a part of our program with the commitment that he has and the passion he has for this institution is just a huge win for us…That would be a conversation for Manny.

Obviously I'm going to do whatever I can do to support Manny and his needs for our program. It's a situation where I think Manny wanted to find the best fit for the program and it's hard to argue against Ed Reed.

When you have a talent like Ed Reed sitting out there who has interest in the position, it's hard to argue against that."
Bringing in Reed will help the Miami football program and shows the dedication and commitment that James and the entire Hurricanes athletic department has towards Diaz, his staff and football. There have been a plethora of posts on social media blasting James, Diaz and the Miami football program.
The last two seasons have been disappointing for everyone. No one has been more disappointed more than James and Diaz. Bringing in Reed was a bold move for Diaz and James. Reed's decision to accept the position shows how deeply he cares about the Miami football program. Reed could have easily sat back in retirement.