Miami football should have defensive battle at Michigan State with Mel Tucker hiring
After being turned down by five head coaches candidates Michigan State hired former Colorado head coach and Wisconsin defensive back Mel Tucker to replace Mark Dantonio. The Miami football team plays in East Lansing September 26.
A battle of second-year head coaches will take place in East Lansing on September 26 when the Miami football team plays at Michigan State. Manny Diaz is entering his second year as the head coach of the Miami football program. After one season as the head coach at Colorado, Mel Tucker takes over at Michigan State.
Both Diaz and Tucker are defensive-minded head coaches. Diaz finished a very disappointing 6-7 in his first season with Miami in 2019. Tucker was a half-game behind going 5-7 at Colorado before leaving Boulder after one season. Tucker signed a six-year, $30 million contract on Wednesday to coach Michigan State.
The former interim head coach of the Jacksonville Jaguars replaces Mark Dantonio who resigned after compiling a 114-57 record in 13 seasons with Michigan State. The coaching career of Tucker has come full circle being hired as the head coach at Michigan State. He began his career there as a graduate assistant in 1997-98.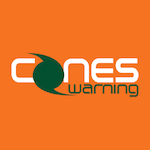 Want your voice heard? Join the Canes Warning team!
Write for us!
Tucker's entire coaching career has focused on defense. The first full-time role for Tucker as an assistant coach was at the other Miami in Oxford, Ohio as the defensive backs coach in 1999. After one season Tucker moved on to the same position with LSU for the 2000 season under Nick Saban.
Tucker left Baton Rouge to return to his midwest roots for Ohio State in 2001. He remained in Columbus as the Buckeyes defensive backs coach through 2003. He was on the Buckeyes staff when they were handed a faux National Championship following the 2002 season in the Fiesta Bowl.