Miami Football has ACC Coastal best roster, top 20 nationally
Based on the talent on the roster, the Miami football program should play in Charlotte in December. The Hurricanes roster was ranked the best in the ACC Coastal, third in the conference overall and 17th nationally according to Athlon Sports.
Steve Lassan, the College Football Editor for Athlon Sports ranked the last five recruiting classes for each of the Power Five teams plus Notre Dame and BYU earlier this month. The Miami football program is ranked 17th on the list, third in the ACC and tops in the Coastal Division. The talent is there for Miami to perform better.
Over the last five seasons, the Miami football recruiting classes have ranked an average of 16.6. Starting with 2020 and continuing through 2016, Miami has ranked 13th, 28th, eighth,13th and 21st.
Other than the 10-3, 2017 season when the Hurricanes won the ACC Coastal and played in the Orange Bowl the results have not translated on the field. The Miami football program has a 40-25 record from 2015-19. That's an average of 8-5.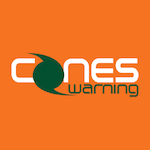 Want your voice heard? Join the Canes Warning team!
Write for us!
The Hurricanes record can be judged a number of ways, but as Bill Parcells once said you are what your record says you are. For Miami, there have been a lot of issues over the past five seasons. Lack of continuity has hurt. The Miami football program began the 2015 season with Al Golden as their head coach.
Golden was fired seven games into the season after an embarrassing 58-0 home loss to Clemson. Larry Scott led Miami to a 4-2 record that included a loss to Washington State in the Sun Bowl. Mark Richt was hired for the 2016 season.
Richt led the Hurricanes to a resurgence during his first two seasons coaching his alma mater where he played quarterback from 1978-82. Miami went 9-4 and won its first bowl games in 10 years in Richt's first season in 2016. Brad Kaaya set the Miami career record for passing yards and had his best season under Richt in 2016.