Miami football 2017 signees who departed mostly set Hurricanes back
The 2017 signing class for the Miami football program finished 12th in the nation. The lack of development from the majority of those signees led to the Hurricanes finishing 13-13 in 2018 and '19.
The 2017 signing class for the Miami football program was the first full one under Mark Richt. Richt took over at Miami in 2015 and had about two months to recruit and sign players for the 2016 class. Heading into the 2020 season only 12 of the 24 signees remain on the Hurricanes roster.
Entering their senior seasons, four of the 2017 signees are returning starters. Another four of those players entered the NFL Draft following their junior seasons in 2019. Six players who signed with Miami in 2017 have transferred. One player left following the 2017 season, three after 2018 and two following the 2019 season.
Defensive end D.J. Johnson was the third highest-rated signee and highest-ranked defensive player for Miami in 2017. Johnson recorded one tackle for the Hurricanes in eight games before transferring to Oregon after the season. After sitting out 2018, Johnson had 14 tackles, five tackles for loss two sacks and a fumble recovery in 2019.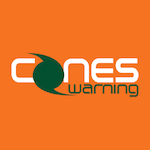 Want your voice heard? Join the Canes Warning team!
Write for us!
The Miami football program lost quarterback Cade Weldon and punter Zach Feagles after the 2018 season. Safety Derrick Smith who had been moved to striker announced he was transferring to Illinois at the outset of the 2019 season. Weldon and Feagles signed with Miami as well known college names.
Weldon's father Casey was the runner-up to Desmond Howard of Michigan in the 1991 Heisman Trophy voting and Feagles' father Jeff is in the University of Miami Sports Hall of Fame. In two seasons with Miami, Zach Feagles averaged only 38.6 yards per punt. That caused Miami to sign junior college punter Lou Hedley for 2019.