Miami basketball hosts first place Louisville: Game and broadcast information
After an embarrassing loss at Boston College on Tuesday night, the Miami basketball hosts first-place Louisville on Saturday night at the Watsco Center.
Following an 84-62 loss against Boston College who got their first ACC win of the season, the Miami basketball team hosts first-place Louisville on Saturday night. The Cardinals travel to Coral Gables 9-1 overall and tied for first place in the ACC with Virginia at 4-0. Miami lost convincingly to Louisville twice last season.
The Cardinals won 87-74 in Coral Gables in the 2019-20 season opener in November and 74-58 at the KFC Yum Center in January. Miami is coming off the game at Boston College on Tuesday allowing the Eagles to make 18 three-point shots. Louisville does not take a lot of three-point shots but ranks 121st shooting 35.2 percent.
There is no information if senior guards Chris Lykes or Kam McGusty will return for Miami on Saturday. Lykes has missed the last nine games with a sprained ankle. McGusty has been out for six of the last seven games with an injured groin. For the third straight season, the Miami depth has been depleted by injuries.
Miami was also without backup center-forward Deng Gak against Boston College. Seniors, center Rodney Miller and forward Sam Waardenburg are out for the season with injuries. The Hurricanes coaching staff liked the potential for the roster this season when healthy. Louisville will be the biggest test of the season for Miami.
Game Information:

GAME 12 | JAN. 16, 2021 • 8 P.M. ET • CORAL GABLES, FLA.

#16/18 Louisville Cardinals (9-1, 4-0 ACC)
Head Coach: Chris Mack (Xavier, 1992)
Record at UL: 53-22 (third season), Career Record: 268-119 (12th season)

Miami Hurricanes (5-6, 1-5 ACC)
Head Coach: Jim Larrañaga (Providence, 1971)
Record at UM: 195-119 (10th season), Career Record: 665-453 (37th season)

SERIES HISTORY
All-Time: 4-13 (2-8 since rebirth) | Home: 4-6 | Away: 0-6 | Neutral: 0-1 | Coach L: 2-6 (2-6 at UM)
Streak: Lost 3 | Last Meeting: 74-58 road loss (Jan. 7, 2020) | First Meeting: 73-60 home loss (Jan. 5, 1951)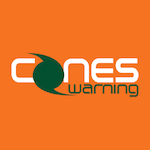 Want your voice heard? Join the Canes Warning team!
Write for us!
Louisville travels to Miami with a five-game winning streak. The Cardinals haven't lost since they were destroyed 85-48 at Wisconsin on December 19 in their only loss this season. Louisville is led by guard Carlik Jones who is a graduate transfer from Radford. Jones is averaging 17.2 points, 6.6 rebounds and 4.7 assists.
Isaiah Wong leads Miami with 16.5 PPG and 5.9 RPG but has been held to single digits scoring in two of the past three games. Freshman wing Earl Timberlake has contributed 10.2 PPG, 5.7 RPG and 2.7 APG. Timberlake has had to play major minutes with Miami playing without Lykes and McGusty.
Broadcast Information

ACCN • Play-by-Play: Jay Alter • Color: Malcolm Huckaby | Streaming: ACC Network
Radio: WQAM 560 AM • Joe Zagacki • Danny Rabinowitz | WQAM.Radio.com
WMYM 990 AM • Alfredo Alvarez • Jose Martinez • Lorenzo Berry | UnanimoDeportes.com
WVUM 90.5 FM • Alex Bitchatchi • Josh White | WVUM.org
The loss at Boston College on Tuesday night was a difficult one for the Miami basketball teamahead of hosting Louisville on Saturday. Without an upset, the Hurricanes will fall to 1-6 in the ACC and 5-7 overall. Without Lykes and McGusty, Miami is on the verge of its third consecutive losing season.
Miami returns to the road on Tuesday night at Syracuse. The Hurricanes are back home on January 19 against Notre Dame before road games at Florida State and Wake Forest to close out January. The Hurricanes season can quickly get away from them before Miami begins February hosting Duke.