Miami Hurricanes still one of top 15 college football jobs
The Miami Hurricanes five national championships between 1983-2001 still have an impact nationally. In a ranking of the top 10 programs in college football, Rivals.Com listed Miami under five programs to discuss with Notre Dame, Michigan, Oregon and Penn State. All but Oregon have won National Championships.
The rankings in order by Rivals are Alabama, Ohio State, Clemson, Texas, USC, Georgia, LSU, Oklahoma, Florida and Texas A&M. Some of the programs on that list are situational because of their head coaches. Clemson had won one National Championship before Dabo Swinney took over in the middle of the 2008 season.
In the 23 years before Jimbo Fisher was hired at Texas A&M for the 2018 season the Aggies had reached 10 wins twice. Texas A&M had moderately more success than Miami for the majority of that time span frequently winning eight or nine games. A reasonably good case can be made that Miami is a better job than Texas A&M.
Alabama, Ohio State, Clemson and Oklahoma have dominated the College Football Playoff since its inception in 2014. The Crimson Tide, Buckeyes, Tigers and Sooners own 20 of the 28 spots in the seven years of the CFP. Those four own 11 of the 14 semifinal victories and all but the 2019 LSU National Championship.
schedule for your 📲 pic.twitter.com/dQ3hqBSqNq

— Canes Football (@CanesFootball) January 28, 2021
Miami has a lot of work to get back to the level of those four schools but is not far from cracking the top 10. Notre Dame is the only program other than the top four with multiple CFP appearances. The Fighting Irish qualified for the CFP in 2018 and 2020. Texas and USC are in similar situations to Miami.
Texas fired head coach Tom Herman after following a 7-3 2020 season and 32-18 in four seasons during his tenure. The Longhorns ironically hired former USC head coach and Alabama offensive coordinator Steve Sarkisian to replace Herman. In seven seasons as a head coach at USC and Washington, Sarkisian is 46-35.
Miami head coach Manny Diaz began his head coaching career at a power five school like Sarkisian did and is 14-10 in two years. The Hurricanes showed significant improvement in the second season under Diaz improving from 6-7 in 2019 to 8-3 in 2020. Diaz has made significant staff changes during his tenure.
After being the defensive coordinator under Mark Richt from 2016-18, Diaz kept his defensive staff intact when hired as his former mentor's replacement in December 2018. Diaz fired the entire offensive staff led by Richt in January 2019. When the offense underachieved in 2019, Diaz again made changes.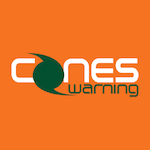 Want your voice heard? Join the Canes Warning team!
Write for us!
New offensive coordinator Rhett Lashlee, offensive line coach Garin Justice and wide receivers coach Rob Likens joined the Miami staff for the 2020 season. After a mediocre performance by the Miami defense in 2020, Diaz again made changes. Only special teams coordinator and strikers coach Jonathan Patke remains.
The remainder of the Miami Hurricanes defensive staff will be new for the 2021 season. Patke, running backs coach Eric Hickson and tight ends coach Stephen Field remain for Miami from the first season under Diaz in 2019. Having stability on the staff is critical with few exceptions. Swinney has built Clemson with staff stability.
Miami fans should be content with knowing that Coral Gables is still a top 15 place to lead a college football program. Once proud Tennessee was listed somewhere between 15-20 and not even close to the top 10 according to Rivals.Com Recruiting Director Mike Farrell. Stacking highly ranked recruiting classes is also important.
Miami signed the 12th ranked class in 2021 according to the 247 Sports composite rankings. The Hurricanes signed two five-star players in the same class for the first time since 2008. Continuing to add elite talent, accumulating highly ranked recruiting classes and development will determine the success of the Miami Hurricanes.